Peanut Butter Chocolate Chip Cookie
Regular price

Sale price

$5.00

Unit price

per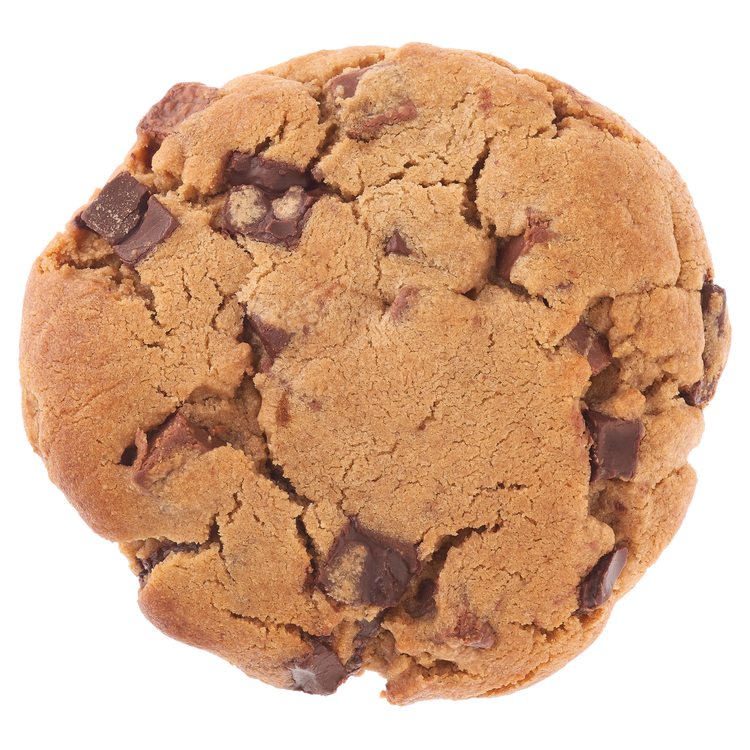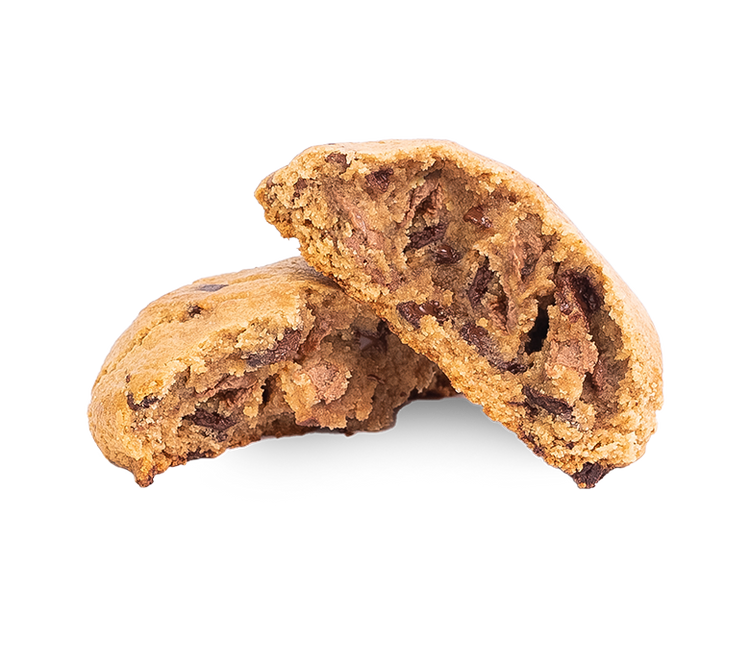 Order Peanut Butter Chocolate Chip Cookie Delivery
Butter Up!
One bite into our chocolate chip peanut butter cookie and you'll be insane with cravings for more. These mouthwatering peanut butter cookies with chocolate chips are a creamy hit with the ladies and fellas alike. The salty accents complement the chocolaty sweet bits, and when you chomp into one of these comely creations, the blend with send you into a fully loco state of euphoria.
Peanut Butter Chocolate Chip Cookie For Peanut Enthusiasts
All right, we're obviously raving when it comes to our perfectly balanced peanut butter chocolate chip cookie. Peanut enthusiasts, you'll also drool over these insanely savory chocolate chip peanut butter cookies. Pea-nutty, buttery, and bold, these babies are a delish sight to behold. It's the organic peanut butter that really makes this cookie the thing of delectable dreams. Get ready people, it's time for a peanut party.  And speaking of parties, you can order for such a Peanut Butter Chocolate Chip Cookie Cake.
Allergens
Dairy
Eggs
Nuts
Peanuts
Soy
Wheat
Bang Cookies baked goods are hand made using shared equipment which processes eggs, wheat, dairy, soy, peanuts, cashews, tree nuts, almonds, walnuts, pecans, coconuts, macadamia nuts, pistachios, hazelnuts. We try our best to prevent cross-contamination but if you have severe allergies please take note to the fact that we are not an allergy free bakery.
Shipping Info
Bang Cookies offers 3 ways to get your cookies:
• Shipping By Mail nationwide with FedEx and UPS
• Local Delivery with our drivers within the vicinity of our physical stores
• Pick Up directly from our store locations
Find out more shipping details.
Why everyone wants to get
Banged!
Feedback from customers that got the bang!
Yummy!
A peanut butter cookie lover. This checks many boxes; great taste; chocalaty; peanut butter without nuts. One of my favs 😋
That bang cookie
This cookie is soooooo good I did not wanna share it is so good good gawddd nobody makes a cookie like this AT ALL. I am glad I saw this on the tik tok shop
Not what I expected
No chocolate just a bulky cookie no favor. I purchased 5 of them not pleased
Not impressed
Not much peanut butter flavor, seemed a little undercooked.
Not only the peanut butter one, they all seemed undercooked, too soft, & I like a crunchy cookie.
Very unsatisfied with my purchase, that was wayyyyy too much for just 5 cookies. The S&H was ludicrous!!!!! 😠