Sea Salt Chocolate Chip Cookie
Regular price

Sale price

$5.00

Unit price

per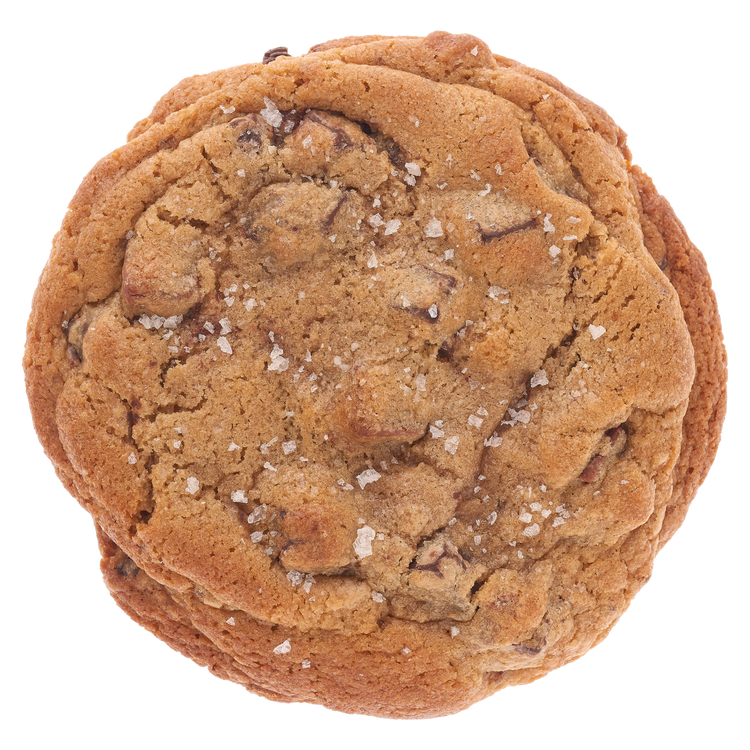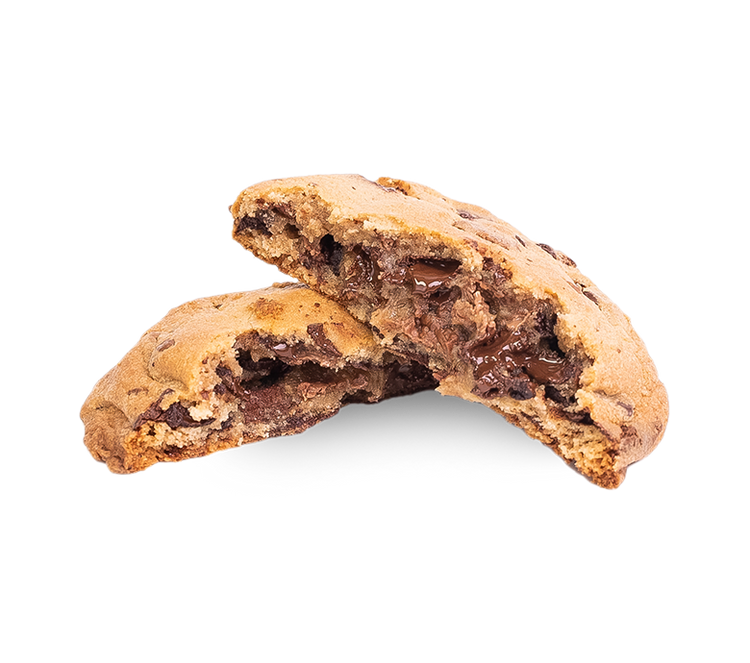 Order Sea Salt Chocolate Chip Cookie Delivery
A Sea of Flavor!
Imagine what it feels like when you bite into one of our absolute best chocolate cookie with sea salt. This incredibly delicious, charming little number will get your taste buds watering! Enjoy these yummy, chewy chocolate chip cookies at home, work, or even the beach for an authentically briny experience. 

Salty-sweet taste - sea salt chocolate chip cookie
These sea salt chocolate chip cookies are certainly hard to resist. See (salt) what the fuss is all about, when you sample this scrumptiously spicy, fresh-baked beauty that is sure to tickle your tastebuds. Made with the finest ingredients, that include endearingly dark chocolate and mouthwateringly milky milk chocolate, offhandedly quipping that these are 'tasty chocolate chip cookies' would be the understatement of the decadent decade. Order a big box of these winners and embrace your inner child!
Do you like these flavors? Also check out the Sea Salt Chocolate Chip Cookie Cake!
Allergens
Dairy
Eggs
Nuts
Peanuts
Soy
Wheat
Bang Cookies baked goods are hand made using shared equipment which processes eggs, wheat, dairy, soy, peanuts, cashews, tree nuts, almonds, walnuts, pecans, coconuts, macadamia nuts, pistachios, hazelnuts. We try our best to prevent cross-contamination but if you have severe allergies please take note to the fact that we are not an allergy free bakery.
Shipping Info
Bang Cookies offers 3 ways to get your cookies:
• Shipping By Mail nationwide with FedEx and UPS
• Local Delivery with our drivers within the vicinity of our physical stores
• Pick Up directly from our store locations
Find out more shipping details.
Why everyone wants to get
Banged!
Feedback from customers that got the bang!
Bang. Bang
Oooo this cookie right is sooooo good it's a must try I put mines in the microwave for 10 sec and omg ooweee goodness
Always fresh and delicious! One of my favorites! I send to everyone as well.
Filled chocolate clouds
So delicious. I don't even think there are chips; it looks like slabs of chocolate, which is like being in a chocolate chip cookie cloud. Heaven even.
Not the best batch
Something has changed about this batch of cookies since my last order. These had a lot more rise in the center with a more solid/cakey consistency. It wasn't the smooth buttery finish I have come to know. Even the chocolate chips this time seemed to be different than my last batch.