White Chocolate Macadamia Nut Cookie
Regular price

Sale price

$5.00

Unit price

per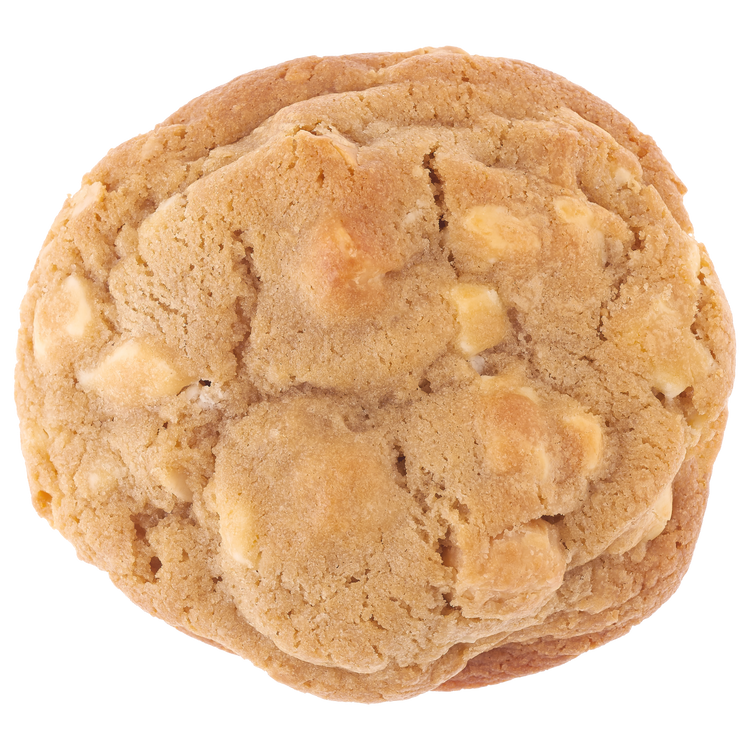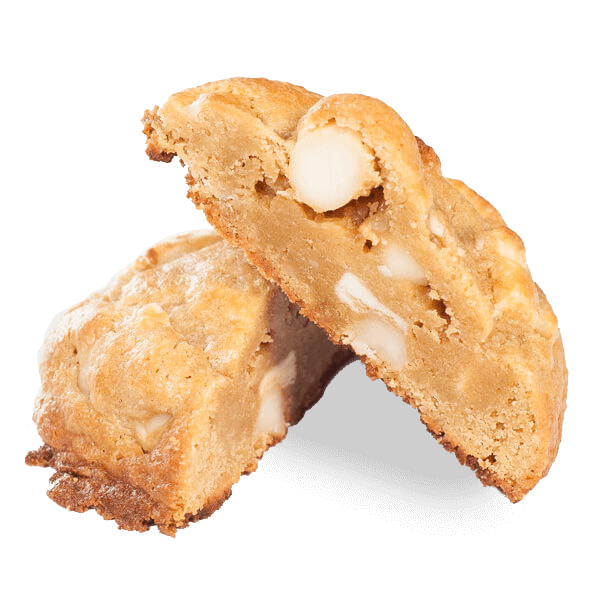 Order White Chocolate Macadamia Nut Cookie Delivery
White Hot!
You can always eat white, even after Labor Day. Our wholesome yet slightly wicked white chocolate macadamia cookie is the perfectly alluring antidote to quell your hunger. Reliably chewy, these soft white chocolate macadamia nut cookies are the  stuff. Made with deceptively sweet white chocolate chips and humungo macadamia nuts, these are the best white chocolate macadamia nut cookie on the scene. Just one bite, and you'll be licking the crumbs off the plate. 

Intensely Nutty Macadamia Nut Cookie
Beware, these seductive white chocolate chip macadamia nut cookie really shouldn't be in all alabaster. Pretty on the outside, decadent on the inside, our white chocolate chip macadamia nut cookies are always soft and chewy, and will have you in the mischievous macadamia mood. It's true, life shouldn't be hard, so you should order a box of our soft white chocolate macadamia nut cookies today and succumb to total indulgence.
Are you in the mood for more? Try our White Chocolate Macadamia Nut Cookie Cake!
Allergens
Dairy
Eggs
Nuts
Peanuts
Soy
Wheat
Bang Cookies baked goods are hand made using shared equipment which processes eggs, wheat, dairy, soy, peanuts, cashews, tree nuts, almonds, walnuts, pecans, coconuts, macadamia nuts, pistachios, hazelnuts. We try our best to prevent cross-contamination but if you have severe allergies please take note to the fact that we are not an allergy free bakery.
Shipping Info
Bang Cookies offers 3 ways to get your cookies:
• Shipping By Mail nationwide with FedEx and UPS
• Local Delivery with our drivers within the vicinity of our physical stores
• Pick Up directly from our store locations
Find out more shipping details.
Why everyone wants to get
Banged!
Feedback from customers that got the bang!
Awesome, delicious Cookies!
These are the best cookies I have ever ordered. I don't think there is one cookie my husband and I have disliked. All wonderful. Delivered fresh and freeze beautifully. They're the best!
Can't go wrong with white chocolate and macadamia nuts
My YUMMY Review;
That cookie is quite delicious. I didn't think so, when I first ordered it, BUT it changed my mind!!
You gotta try it
You will NOT be disappointed!
Macadamias
The flavor of the cookie was as expected - delicious. My only issue was with the actual macadamia nuts. They were almost the texture of dried fruit and didn't have much flavor at all. The white chocolate was missing a little bit (although I didn't expect it to be loaded with it). Overall wonderful cookie, but it came off more like a sugar cookie with dried fruit.