PB&J Cookie
Regular price

Sale price

$5.75

Unit price

per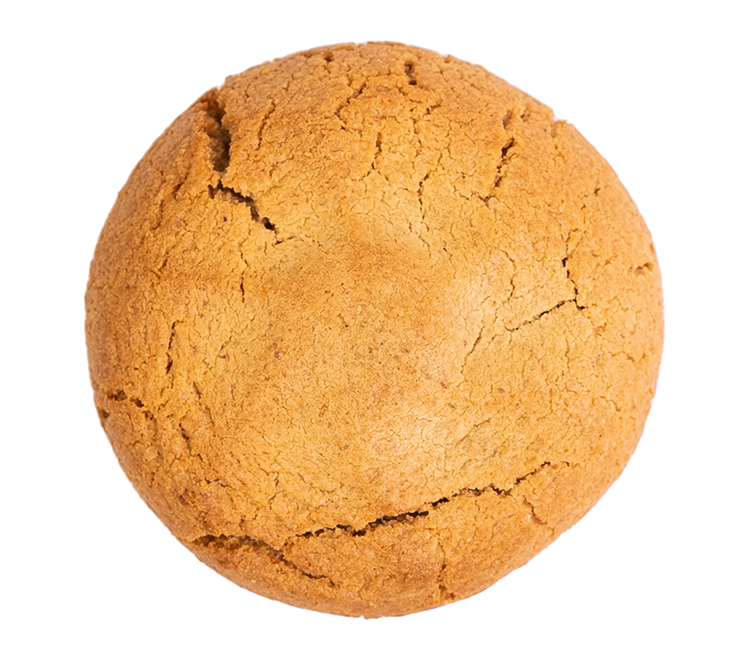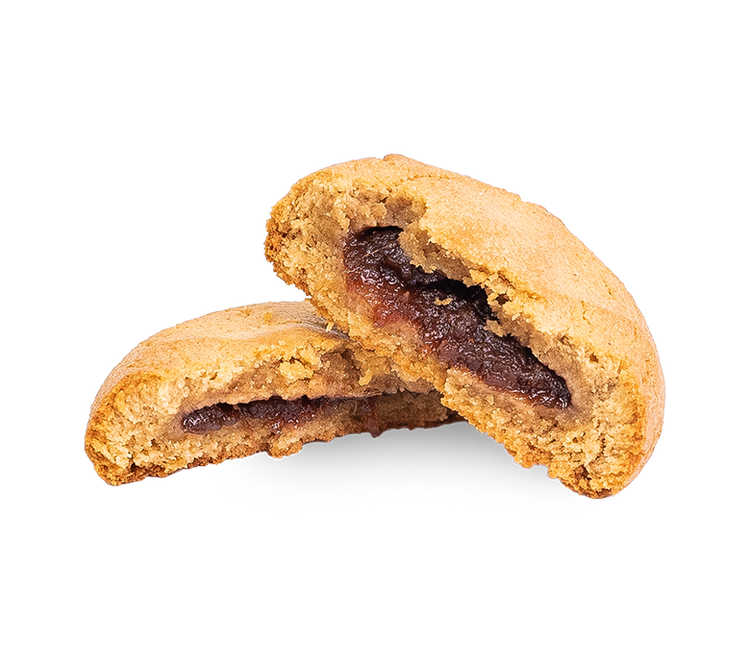 Order PB&J Cookie Delivery
Peanut Butter Bliss
If anyone ever tells you that you can't have cookies for lunch, then simply explain to them that they ain't seen nothing yet. Our PB&J stuffed cookies are hands-down the best peanut butter cookies ever made. And the reason is simple as a dimple: ours are 3 ingredient peanut butter cookies. Peanut Butter. Jam. Love. It's true, you can Google it. These treats are bursting with a unique flavor that melds the tart with the succulent, the tangy with the Bang-y. 
Peanut Butter and Jelly Stuffed Cookie
Break open this peanut butter cookie and you immediately will see just what we're talking about. The candied jam trickles out, as it refuses to be contained. Yes, this berry nice confection meshes swimmingly with our creamy organic peanut butter, cementing a match made in bakery heaven. This piquant peanut butter cookie will have you recalling your school days, making you desperately wish you ever had a packed lunch that tasted this good.


Allergens
Dairy
Eggs
Nuts
Peanuts
Soy
Wheat
Bang Cookies baked goods are hand made using shared equipment which processes eggs, wheat, dairy, soy, peanuts, cashews, tree nuts, almonds, walnuts, pecans, coconuts, macadamia nuts, pistachios, hazelnuts. We try our best to prevent cross-contamination but if you have severe allergies please take note to the fact that we are not an allergy free bakery.
Shipping Info
Bang Cookies offers 3 ways to get your cookies:
• Shipping By Mail nationwide with FedEx and UPS
• Local Delivery with our drivers within the vicinity of our physical stores
• Pick Up directly from our store locations
Find out more shipping details.
Why everyone wants to get
Banged!
Feedback from customers that got the bang!
this should be regularly in the bang rotation
Craving all time
These are my absolute fave! I crave these at least once a month. I don't understand why I like these when I can just make a sandwich, but I like these more!
Super Yummy
This cookie was so good. It was as if I was eating a wonderful peanut butter cookie dipped in jam.
Childhood in a cookie
I loved this cookie, I'm so happy that I ordered 2 instead of 1 because it was just THAT good.I felt as though I was a kid again eating into a PJ sandwich while sitting on the porch. Bang did their thing with this one!
Love pb&j sandwiches and this didn't disappoint - a lot bigger than I thought! Loved it! Will buy again!