Chocolate Brownie
Regular price

Sale price

$5.50

Unit price

per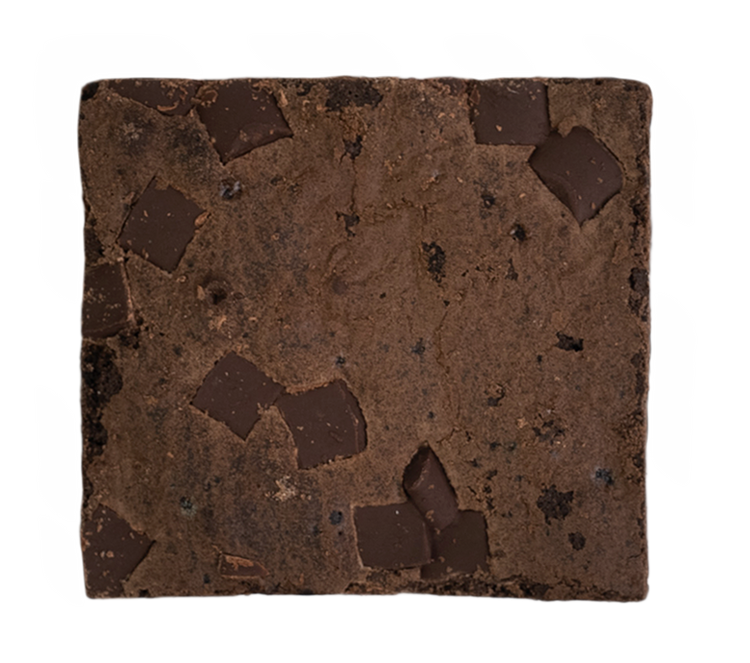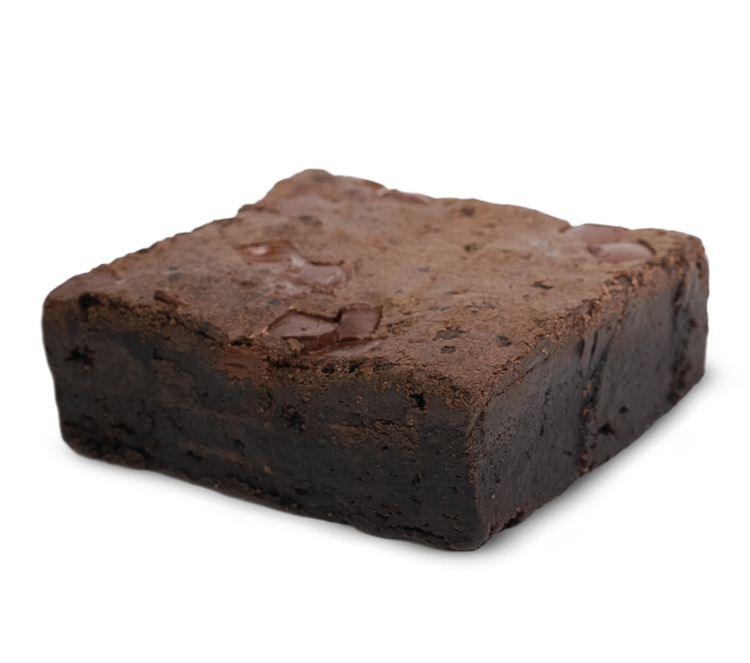 Chocolate Brownie - Order Online!
Brownie Points!
Give in to the dark side. Our organic chocolate brownie is the fiercely fudgy, mouth-watering, mysterious indulgence you deserve. True, it's a classic, but the Bang take on the chocolate fudge brownie is a maddeningly moist, irresistibly naughty one. Be prepared for some hulking chocolate chunks that are super thicc, and every bite must be sufficiently savored.

Delicious Chocolate Brownie Cake

Made with our signature organic dark chocolate and milk chocolate, these chocolate chip brownies have never disappointed. Add in our cozy cocoa and you've got one helluva heart-stopping fudge feast. The best way to consume these dark, dense, dirty little secrets? Order a big batch today with our speedy brownie delivery service, and get bonus brownie points with anyone you share them with — or just be a greedy goblin and devour these sable sweeties all on your own. Get down with these chocolate brownies now and fudge yourself silly.
For this delicious, intensely chocolatey brownie, order organic milk delivery!
Allergens
Dairy
Eggs
Nuts
Peanuts
Soy
Wheat
Bang Cookies baked goods are hand made using shared equipment which processes eggs, wheat, dairy, soy, peanuts, cashews, tree nuts, almonds, walnuts, pecans, coconuts, macadamia nuts, pistachios, hazelnuts. We try our best to prevent cross-contamination but if you have severe allergies please take note to the fact that we are not an allergy free bakery.
Shipping Info
Bang Cookies offers 3 ways to get your cookies:
• Shipping By Mail nationwide with FedEx and UPS
• Local Delivery with our drivers within the vicinity of our physical stores
• Pick Up directly from our store locations
Find out more shipping details.
Why everyone wants to get
Banged!
Feedback from customers that got the bang!
A Brownie Lover's Delight
When you bite into this brownie and the layers of chocolate hit your palate is just mind blowing. Highly recommend.
Holy buckets amazeballs is all I need to say omg they can even be ate ate at room temp family fave
Scrumptious!
Better than homemade without the fuss!
The Best Brownie Ever!
Thick and chocolatey, not too sweet. So delicious, heat in microwave for a few seconds....... Now, I wish I had gotten more brownies.
Unbelievable!
I ordered a mystery box set of cookies just to see if they met the hype...and they DID! The quality of ingredients is only surpassed by how generously sized they are; and boy, are they addictive! Honestly the best cookie's I've had, and I try a lot of cookies. Kudos!